Madison Square Garden Rogers Organ in Packing House - John Fields (who donated this amazing piece) plays.
In July, 2007, a good friend of the Castle, John Fields, offered to donate his 3-manual Rodgers Theater Organ to the Glendora Historical Society. The very generous gift was accepted and arrangements made to move it into the Tin Palace. On the evening of August 6, 2007, John treated a small group of Pharm phriends and the Castle Conservation Committee to music the likes of which the Packing House has never heard. This particular electronic organ, was originally installed in Madison Square Garden in 1960, and it still sounds amazing in the huge tin structure. John is no stranger to the Pharm and he produced "Fields Follies" in 1975 starring the one and only Sally Rand, who spent a lot of time during the 1960s hobnobbing with Dorothy Rubel and friends in the Tin Palace. Keep your eyes and ears open for new developments involving our new musical addition, appropriately nick named "Madison." We hope to have concerts, silent movies, sing alongs, holiday musicales and other pharmtastic new fun in the coming months.
Thank you, John!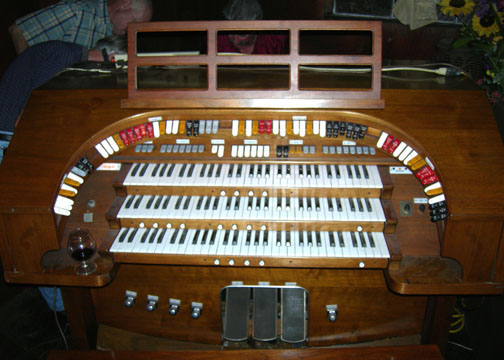 John Fields plays the Rogers organ he has donated to the Glendora Historical Society.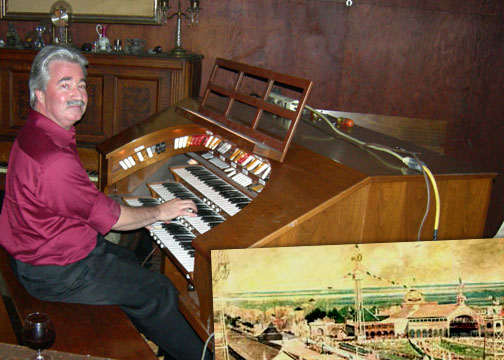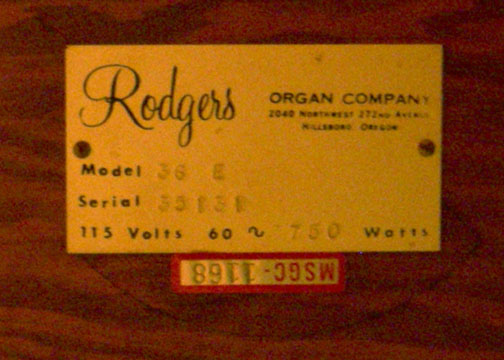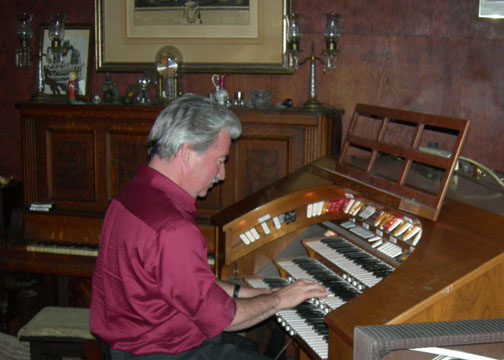 Photo: Scott Rubel